Learn more about Michelle Hovanek, the master groomer behind Glamour Paws.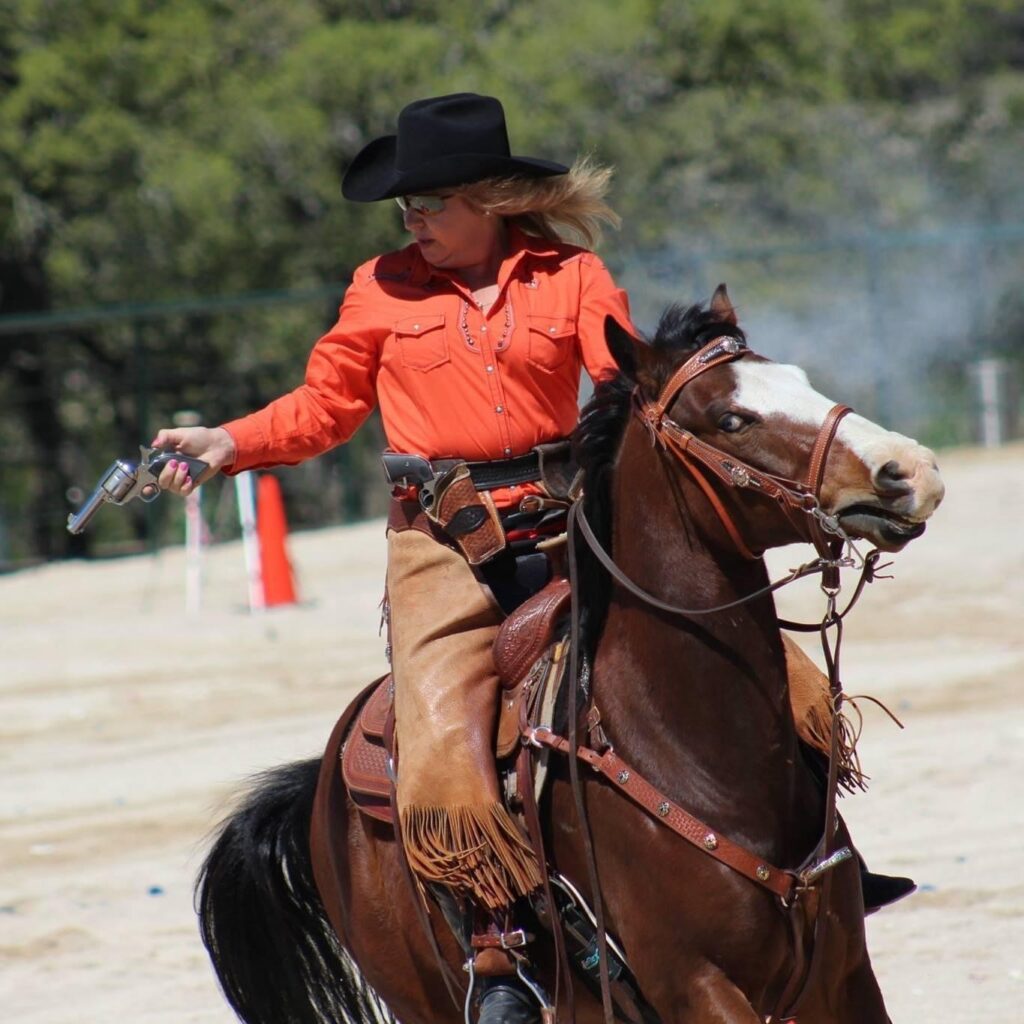 Along with my 46 years in the grooming industry, I have 23 years showing experience ~ handling ~ Standard Poodles, Australian Cattle dogs, Bearded Collies, Brittany's and Pembroke Welsh Corgi's.
Throughout the years I have trained with nationally recognized groomers in NY. As well as, competed in Barkleigh Productions grooming competitions across the United States, winning in TX, GA, PA, NY & OH in Breed and Creative Grooming. Additionally, I am one of only 4 National Certified Master Groomers in the State of Texas.
I've been involved in horse's all my life, competing in Barrel Racing, Pole Bending, Trail & Competitive Trail,Dressage & Natural Horsemanship. In April 2011, I started Cowboy Mounted Shooting and I love it! I'm riding a 17 yr. old Paint gelding named Doc, who has been competing for 2 yrs. Sometimes when you're riding full tilt, it's not always easy to shoot your targets as they are flying by, but we're getting better each day!
In my spare time…Ha Ha!
I enjoy Kayaking, Scuba Diving & Flying single engine planes.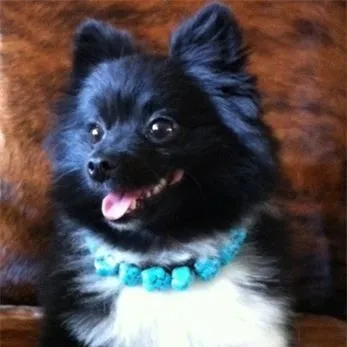 Lastly, Bentley our Pomeranian is my best buddy.
Many of my clients have already met him. He enjoys welcoming them to the salon where he always waits for his hug "Hello"!

I'm so excited to offer you my 31 years of grooming experience and look forward to meeting you and your four legged family!