Learn More about Our Spa Services
We know every dog is special and unique. We take EXTRA time with each animal to ensure they are well cared for while at the Spa. Different breeds take specific amounts of time to properly hand dry and groom. Please feel free to ask for a time estimate when bringing your pooch to the Spa. To ensure you are able to have the time you prefer, we recommend booking your appointment at least a week or two in advance. It is also important to PRE-BOOK your next appointment. It is a good idea to book your follow-up appointment while in the salon…don't worry; we will give you a reminder call.
The Glamour Paws Basic Spa Package
The Basic Spa Package includes the following services: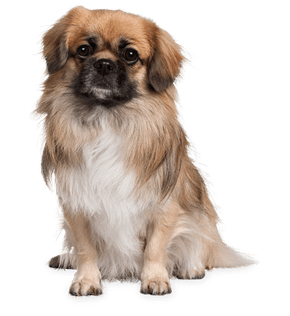 Brush Out
This stimulates the skin, removes old coat and reduces shedding. Please note that if you pet is matted, the mats must be removed prior to the bath in order to properly cleanse your dog. Additional charges may apply.
Ear Cleaning
This will include plucking excess hair (as needed) and cleaning dirt and matter from the ears to reduce or eliminate possible odor and aid in preventing ear infections. We also offer an amazing Medicated Ear Wash…this will assist in killing surface bacteria often associated with the onset of an ear infection. This is also great to remove "yucky" ear odor.
Paw-Dicure
The nails will be trimmed. We use both clipping techniques as well as nail-grinding tools. This smooths the nail and thus helps to prevent snags and tears on upholstery once your pet gets home. By grinding the nail, it assists in slowly retracting the cuticle so that the overall length of the nail can be shortened. This is so important in basic hygiene for ALL dogs.
Trimming of Sanitary Area
This aids in both the appearance as well as the comfort of the animal on a day to day basis.
Massaging Bath
During the Spa visit your dog will be bathed twice. Typically the first bath is with a Hypo-allergenic shampoo which cleans the dog nicely. The second time your pet will be bathed in a more coat and skin specific shampoo. We use and recommend only the finest professional products in the industry. Davis Veterinarian Products; undoubtedly one of the finest quality products available for the pampered pooch. We will use skin and coat specific products to brighten the white dogs or soothe the skin on an irritated dog as needed. All products used are human quality and exceed Veterinarian standards. They are 100% natural as well as detergent free…even the scents are Lavender and chamomile extracts. These products are also available for purchase in the Boutique for at home care.
Hand Drying
We use a variety of drying tools to assist in maintaining a healthy coat and providing the best palette for the finishing of your pets grooming experience. WE DO NOT CAGE DRY ANY DOG. We hand dry each dog. This is very important. During the drying process we hand bush each dog which stimulates the skin and promotes the natural essential oils. It also allows the coat to be completely and evenly dried to allow for a more consistent hand scissor trim. Our drying process takes a bit longer than the commonly used cage dryers, but allows for a softer and more beautiful coat. A hand dried dog will stay much cleaner much longer than an air dried dog.
Finishing
This area will depend on the breed of your pet. Trimming of face, feet and minimal scissoring.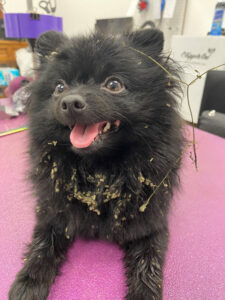 Our Pricing
Price varies on the size and breed of you pet. Please ask when booking for a price quote. Pricing is based on regular visits. Dogs with over-grown coats are subject to additional charges. It takes more time to properly groom a dog that has not been to the groomer recently.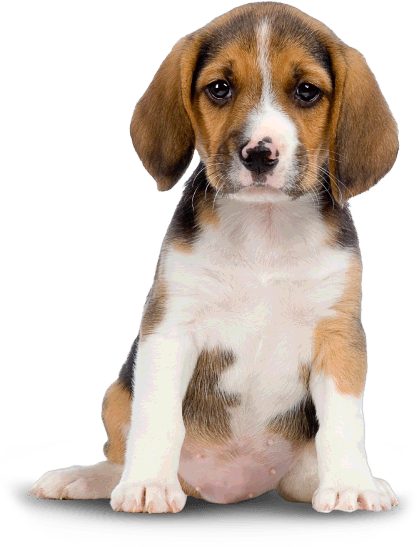 Other Charges
Hand Scissoring
Our groomers are experienced in "hand-scissoring" which allows for a more natural and professional look and finish of the coat. This sometimes takes a bit more time instead of using traditional clippers, but the end result is a beautiful and well-manicured pet. Price is based on the amount of coat and length owner prefers.

$10.00-25.00
Anal Glands
External expression of glands.

$8.00
De-Matt Fee
If your pet is matted, please note there will be an additional charge based on the rate of $30.00 per quarter hour. In an effort to not traumatize your pet, if they are severely matted discuss with us other possible options. All measures to remove any mats without cutting them out will be taken…this helps to maintain the integrity of the coat. Regular grooming of your dog will help to ensure this does not become the norm. Sometimes it is simply not in the best interest of the animal to subject them to the standing and de-matting process. Sometimes it is best to opt for a "smoothie" and start over with a clean palette. After all, it is hair and it grows! When a "smoothie" is necessary the price can range from $15.00 to $30.00 in addition to the standard groom rate.
Special Needs Assistance
Please be honest…if you know that your little four legged child misbehaves at the groomer, it is important to share that with us up front. Overweight large dogs, senior dogs or others with physical challenges might be a candidate for SPECIAL NEEDS ASSISTANCE. As previously stated, the care and well being of your animal is very important to us. From time to time it takes two groomers to safely and effectively groom some dogs. Obviously there will be an up-charge. Knowing this up front allows us to appropriately book the appointment with two groomers. We do reserve the right to refuse service to a pet that is un-manageable and thus a potential risk to either the pet or a groomer.
Current Vaccinations Required
Please note that we will ask you to provide us with written proof of current rabies vaccinations. Without this proof, we are sorry, but we will not be able to provide services that day. This is for both the safety of your pet as well as the safety of others…including your groomer! Although not required by Texas law, we also highly encourage Bordotella vaccinations as well. Please ask if you have any questions.