We are proud to offer additional services to care for your pet.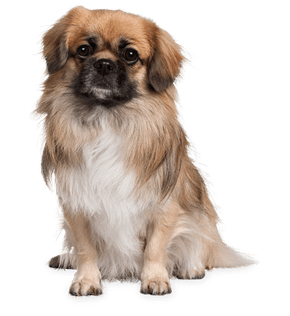 Salon Groom
A Spa Bath followed by grooming per breed specific standards and to owner's specifications.
Doggy Daycare
Any dogs not picked up by CLOSING will be charged an additional $15.00 per minute dog for Doggy Day Care.
De-Shedding Treatment
Removes the most hair possible (in one session) without damaging the skin and coat.
No service can eliminate shedding. This will minimize it.
This includes: de-shed shampoo, de-shed rinse, de-shed solution, and de-shed undercoat removal.
This service does not include de-matting or trimming of pets. This is in addition to regular grooming.

Small Dogs $20
Medium Dogs $30
Large Dogs $45
Extra Large Dogs $65
Cats $40
Plaqclenz – $18
Fresh Breath in just 30 Seconds!

The PlaqClenz procedure is easy, safe and effective. We pre-treat you dogs mouth with PlaqClez's Zinc Complex Spray. This taste and odor free spray must sit on the teeth and gums for 3 minutes. We then gently flush the mouth with an oral irrigator to remove plaque and debris and then we brush all the plaque away with a single use toothbrush. The process removes alot of the plaque and bacteria that can cause bad breath.

We also sell an easy to apply PlaqClez Gel to use at home to continue reducing plaque and bacteria in you dog's mouth. The gel is also taste free making it easy for even the finicky pets. The gel can be used on both your dog and cat. We have had some AMAZING results that has drawn rave reviews from our clients as well as their veterinarian..
Paw-Dicure – $15
Includes ~ Nail smoothing, Pad & Elbow conditioning treatment with colored Paw-lish.
Hand Scissoring
Additional charge, Teddy bear trims, Bichons,etc.
Hair Coloring
Pricing varies, contact us for your needs.
Cologne Shampoo – $6
Long lasting scent.
Medicated Shampoo – $6
Softens and relieves dry, itchy skin.
Hypoallergenic Shampoo – $6
Fragrance-free for allergies & sensitive skin.
De-Skunk Procedure – $30 (Plus Grooming)
Flea/Tick Bath
Any dog entering the spa with fleas or ticks are requires to be treated and will be charged accordingly. Starting at: $10.00 for fleas, $20.00 & up for Ticks.
Conditioning Coat Treatment – $6
Coconut and aloe treatment to nourish and restore the coat.
Oatmeal ConditioningTreatment – $6
Relieves dry and sensitive skin.